We are happy to answer your questions
WE'LL TRY TO ANSWER YOUR RUNNING RELATED QUESTIONS AND PROVIDE SOME NUGGETS OF WISDOM. KEEP IN MIND THAT DIAGNOSIS IS THE RESPONSIBILITY OF YOUR PHYSICIAN. COMMENTS POSTED HERE SHOULD NOT BE MISCONSTRUED AS MEDICAL ADVICE!
USE THE FORM BELOW TO SEND IN YOUR OWN QUESTION FOR THE COACH.
ASK THE COACH ARCHIVES ARE
AVAILABLE HERE.
Have a question for the coach?
Starting to run again - Bryan
Last year (October 2021) I ran my first marathon; it was the Colfax in Denver. I ended up getting planter fasciitis in both feet, and then my daughter had some serious medical issues that held me back from running. Well, I'm ready to get back into it, but I'm not sure where to start. Any advice for a former runner looking to get back into the sport?
Hi Bryan First off, congrats on that first marathon! Plantar fasciitis is not uncommon in runners and seems to be associated with tightness in some key muscle groups (calves especially) weakness in others (hips are key) and feet that are not adequately supported by the footwear you're using. Make sure you've addressed any of those issues and as you start back into a program you might want to do a run/walk transition for several weeks to let your soft tissues (muscles, tendons, ligaments) have time to strengthen. Be conservative - start with walking first and get up to a 10 mile per week routine of walking symptom free, then transition into a 1-2 minute run/ 3-4 minute walk routine. If that's well tolerated you can gradually adjust your run/walk ratio over several weeks and work your way back up to continuous running. Don't rush it. The best way to get back to running healthy is to listen to your body and don't force things. I'm happy to help with this if you'd like more personalized guidance along that return-to-running path. I've written a short article on this that is mostly directed at beginners, so it may be a bit too conservative for you but it might give you some ideas. You can read it
HERE
Good luck! Let me know if I can be of help. Best regards, Janet Hamilton, MA, RCEP, CSCS, USATF-level 1 coach, RRCA-certified coach
Our Athletes Share their stories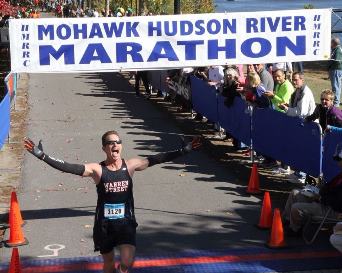 "We are undefeated coach! We prepared for 5 marathons together and we set a PR every time!" Paul S (NY)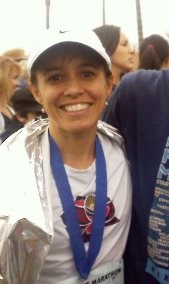 "Janet's education, experience in patient care & as an educator give her a credible resume for advising runners. More importantly to me, she is able to reach out and see where I need a boost - nutrition, race day preparation, etc. She is intuitive in reading my running log and tweaks my training accordingly. I have worked with Janet for several years and I have been injury-free while snagging half marathon PRs." Cheryl (KS)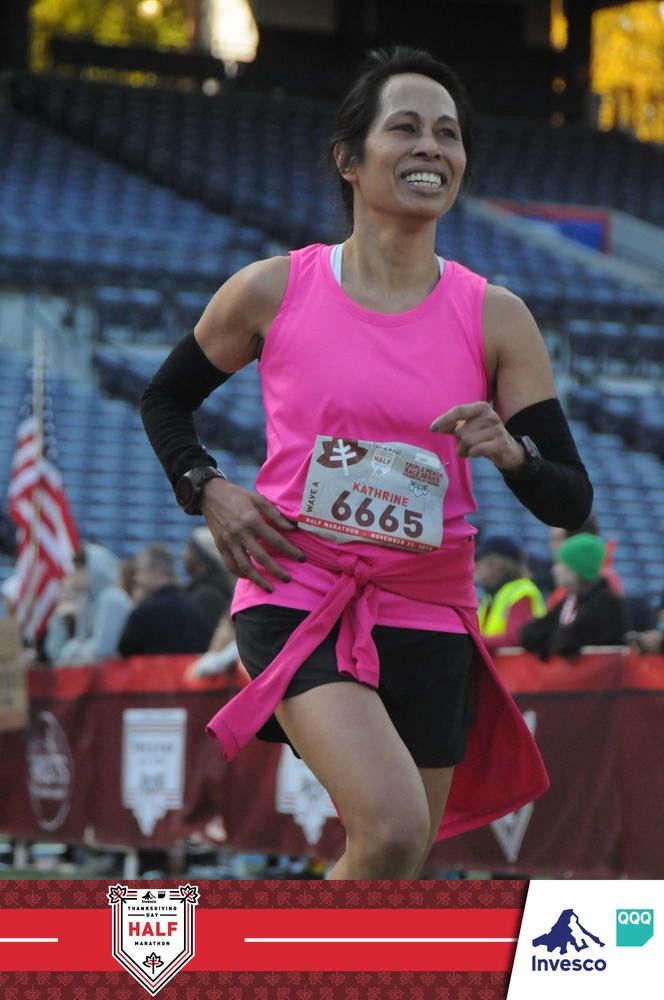 Over the years my running goals have evolved, and, thanks to Janet, I've achieved them all! Janet's background in physical therapy and biomechanics was invaluable to get me back on my feet after a bad hamstring injury. Janet uses her knowledge of the latest scientific evidence to optimize performance. With Janet's help, I've reached the podium for races from the 5K to the marathon and qualified for Boston. Most importantly, Janet has a positive, supportive coaching style, and is a pleasure to work with! Kathrine T (GA)